The Roulette Wheel & Its Secrets
Of all the casino games available online there is one classic game that sticks out, online roulette. Mainly because it is considered the ultimate game of chance and the famous hacks that have been used to manipulate the roulette wheel.
In this article I have listed the top 5 roulette wheel secrets that casinos do NOT want you to know that you can use to your favour!
Let's get started!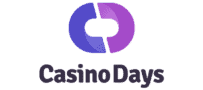 Claim Up to ₹20,000 on Sign Up
Licensed by the government of Curacao
Hundreds of slots from top providers
Live Indian Casino Games
Get 100% BONUS for deposits up to ₹50,000
Easy Withdrawals with UPI & IMPS
Lots of Indian Casino Games
Bet on Cricket Live
Get 100% Up To Rs.10,000 Welcome Bonus
Top Ranked Paytm Casino
Great Casino & Sports Betting
Live Teen Patti & Andar Bahar
1. American Vs. European Roulette Wheels
The American roulette wheel has 2 zero pockets whereas the European roulette wheel has 1. Most casinos try to hide the fact that one roulette wheel favours the players whereas the other favours the casino.
The European wheel is always best to play at since it gives you better odds of winning than the American wheel.
Casinos across the world started favouring the American wheel as opposed to the European wheel as the American wheel had more than 5% house advantage.
Furthermore, the numbers on the black and red pockets are much better balanced with respect to randomness, when compared with the American wheel.
So if you have a list of casino games online with both American and European always go for the latter.
2. The Pockets
Many European and American roulette wheels lately have shallow pocket depths to ensure that the ball bounces more erratically and takes longer to settle in a pocket.
The roulette wheel pockets are made with the metal for the same reason.
Even the frets' (the metal that divides one pocket from the other) sizes vary from one wheel to the other.
One casino might use angled frets and others, flat frets depending on their convenience and the kind of players they attract.
It is advised to observe the depth of the pockets before placing your bets at real money casinos.
There are other designs of pockets which are slowly becoming more popular like the curved and scalloped pockets, which are fairer to the player.