Best Jhandi Munda sites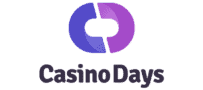 Claim 100% up to ₹1,00,000 on Sign Up
Licensed by the government of Curacao
Hundreds of slots from top providers
Live Indian Casino Games
Get 100% Up To ₹10,000 Welcome Bonus
Top Ranked Paytm Casino
Great Casino & Sports Betting
Live Teen Patti & Andar Bahar
100% Up to ₹60,000 Welcome Bonus
PayTM & Google Pay through Net Banking.
₹200 minimum deposit.
Regular auditing of the site by eCOGRA
How to play Jhandi Munda from India
I grew up in the mountains in India. I had many friends and siblings about my age, and throughout my life, I continue to be intrigued by the fact that most of my friends, family and acquaintances loved playing street games for fun.
One particular game that caught my fancy was Jhandi Munda. It was a good source of entertainment for everyone, whether you are in your early twenties or even late sixties in your life. This game connected the people in the community.
Now when I am twenty-something years of age, I'm glad to know that there are many Jandi Munda websites, where I can play the game for real money, and thus continue to entertain myself and also be connected with the community.
What is online Jhandi Munda (Crown & Anchor)?
Once I came down to the big city for my job and am pleasantly surprised to notice that Jhandi Munda is popular here in big cities also, especially the online version.
Jhandi Munda is also popularly known as "Langur Burja" in Nepal, Bhutan and "Crown and Anchor" in many other parts of the world.
The best part of playing online is that you don't need to download or install anything. You can choose my bets, view account history i.e. the last few bets you placed, increase or decrease the bet amounts in every game round, and thus you are always in control.
Additionally, there are several other advantages playing online compared to playing Jhandi Munda on the streets:
You can even play at multiple tables at once. You can also have the computer choose the lucky numbers for you by using the "auto pick" functionality.
If you want to just practice or play for fun, I can choose the demo mode with no compulsion to play for real rupees. I can choose real money gambling only when I wish to and when I am feeling lucky.
In an online casino, I can even chat with my fellow players or friends on the same table, even choose to congratulate them on their wins.
Playing from the mobile; There are no time restrictions and I don't need to wait for the game to start on the street. I can choose my own time to play, and the best part is that too without leaving the comfort of my room and thus avoid dust, heat, pollution, noise and traffic on the streets.
Usually, I felt I can earn even more cash playing online vs. playing on the streets because normally the payouts are better in online casinos. On top of this, I don't need to pay any additional fees to participate in the game.
News
Where can I play online Jhandi Munda for money?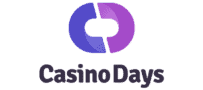 Claim 100% up to ₹1,00,000 on Sign Up
Licensed by the government of Curacao
Hundreds of slots from top providers
Live Indian Casino Games
Get 100% Up To ₹10,000 Welcome Bonus
Top Ranked Paytm Casino
Great Casino & Sports Betting
Live Teen Patti & Andar Bahar
100% Up to ₹60,000 Welcome Bonus
PayTM & Google Pay through Net Banking.
₹200 minimum deposit.
Regular auditing of the site by eCOGRA
The internet offers almost limitless possibilities for playing online with real money, however not all advertised sites are trustworthy.
Thankfully and to help everyone, me and my team at G2G have already evaluated many online Jhandi Munda sites for real money and further made a detailed review of over 200 Indian casinos for interested Indian players like you.
The list I've put together below of Indian Jhandi Munda sites will make it easier for you to easily choose from any one of them. These recommended sites from are licensed by various regulatory authorities like Malta Gaming Authority (MGA), United Kingdom Gambling Commission (UKGC), AGCC of Alderney and so on. Most of these sites are also endorsed by eCOGRA, which means that all your personal information and financial transactions are secured by the latest encryption technology.
I can even play using my mobile phone easily. The only requirement is to have an internet connection which I think in India most of us already have. Right?
However, there are not many internet casinos offering Jhandi Munda. Out of the 200 we reviewed there's only a handful listed below.
Tips: Search for "Crown and Anchor" to find the game at a casino.
Best Jhandi Munda casinos in India
Is it legal to play Jhandi Munda in India?
The legal status of both land-based as well as online gambling in India is rather too complex. India has 29 states and 7 union territories – all with its own unique culture and government. Each state has its own interpretation of the gambling laws and enactments, but largely it's a grey zone.
On a federal level, Gambling in India is governed by a very old law known as Public Gaming Act which was formed all the way back in 1867. I can imagine it's such an old act that likely it's not even relevant today. Especially online gambling is not part of it, as online gaming started in the 1970s and thus it's impossible to include online gambling in the purview of the Public Gaming Act of 1867.
I searched for it and didn't find a single Indian Player punished for playing online Jhandi Munda in our vast country of over 1.3 billion people. Thus, I can safely assume that the chances of getting punished for playing online Jhandi Munda are even less than being struck by lightning as I said before about blackjack on the internet.
Rest assured, you can safely play Jhandi Munda online for real money.
The basics of Jhandi Munda
As I mentioned earlier the game Jhandi Munda is very popular in the mountains, in rural areas, small cities, and big cities – just the way the andar bahar cash game is.
It's a traditional Indian gambling game which according to my friends' grandfather has been played for centuries by all the village elders and young persons alike, this game is something which brought the entire community together to have fun and gamble playfully with each other.
The game Jhandi Munda is played online with six dices of six sides each. You can count on your luck and skills in predicting which sides of the dice will land face-up most of the time. Just watch how the dealer shuffles the dices and perhaps also try to identify the pattern of last few falls of the dices, same way as hot or cold numbers in Indian roulette websites. We 
You can read more about the game and how to play in the sub-headers below.
Rules
Jhandi Munda is a very simple game of dice. It's played with six dices of six-side each. There are different symbols on each side of the dice represented by Heart, Spade, Diamond, Club, a Face, and a Flag. It's just like a normal dice of Ludo where instead of numbers 1 to 6, you have six symbols instead.
The aim of the game is to bet on which of the symbol will come face up most in a particular roll of all the six dices in a game round. You can bet with real money or just play for fun in demo mode to initially practice.
Once one or more of my bet symbols comes face up, you get paid according to the rules of the game and its pay-table as below:
With 1 Jhandi, you get the bet money back + x1 times of my bet money
With 2 Jhandi, you get the bet money back + x2 times of my bet money
With 3 Jhandi, you get the bet money back + x3 times of my bet money
With 4 Jhandi, you get the bet money back + x4 times of my bet money
With 5 Jhandi, you get the bet money back + x5 times of my bet money
With 6 Jhandi, you get the bet money back + x6 times of my bet money
Thus, for example, if 1 bet on the symbol "Heart" to come face up, and say four hearts come face up out of the six dices rolled, you get paid = initial bet money + 4x times of your bet money = total five times of your bet money. In this case, if you bet INR 100, you will get paid INR 500 in just one single roll of the dice.
Strategies
Even though Jhandi Munda is traditionally a game of luck, I think it's possible to improve the winning potential by observing which of the symbols are hot symbols. I.e. they come often and which of the symbols are cold symbols i.e. they don't come often. Armed with this insight, you can judiciously choose and bet on your lucky symbols more often. Just like a lot of players do in the Chinese dice game Sic Bo.
You can even limit your losses, by setting up maximum loss per session or per month. Or even limits on the maximum deposits you can make. This feature, available on your casino account with allows you to play responsibly and just for enjoyment without risking your entire bankroll, or house for that sake.
Do you know, all of our recommended online Jhandi Munda sites at G2G are so focused on responsible gaming and player protection, that they offer you the option to even self-exclude yourself for a certain period of time so that you can't gamble when your exams are due, or if a losing streak is longer than usual?
With this in mind, I can safely try out my luck and perhaps some of my strategies as well without worrying about losing too much. Who knows, I can perhaps even get lucky and get a few good hands of Jhandis in a row on my bet symbols and make a lot of Rupees. Boyah!
Winning potential
Jhandi Munda is a profitable and funny game in my opinion that can well entertain you and your friends. On top of this, it also has one of the best winning potentials compared to many other chance-based games.
Do you know you can get a return to player of 97.14% in Jhandi Munda – with the casino house edge at just 2.86%? That's a lot of value you get for entertaining yourself, letting you be connected to the community and yet with such a low margin to the casino. In a shorter run, if you get some good hands of Jhandis in a row, you can even get out making a lot of money over 100% for that playing session.
You must be wondering how the math is calculated for return to player for this for Jhandi Munda? Fasten your seatbelts, and read through the subsequent section for return to player calculations for the different variants of the game.
Variations of the game & mathematics
I have seen Jhandi Munda offered in several different variants. In some cases, you earning potential varies with the number of Jhandies i.e. the more symbols you get face-up, you earn more. In some other variants, you get a fixed return of x3.4 times for getting 1 or more (up to 6) symbols face up.
However, did you know that both the variants, in the long run, pay out exactly the same?
Let me explain the math a little bit:
What is the expected value of a roll of dice with numbers 1 to 6? Well this is calculated as = (1+2+3+4+5+6) / 6 = 21 / 6 = 3.5.
Now the online casino returns x3.4 times for each Rupee I bet. This amounts to a return to player of = (3.4 / 3.5) * 100 % = 97.14 %.
Similarly, in Jhandi Munda, whenever you get 1 or more face-up symbols you bet upon, you get a return of x3.4 times.
In the other variants also where the more symbols you get face-up you earn more (i.e. for 2 symbols you get x2, for 3 symbols you get x3, etc.), it averages out to a payout of x3.4 times.
Just like me, now you can choose with confidence which variants you would like to play with the assurance that payout will be the same.
Jhandi Munda Virtual or Live
When I play Jhandi Munda online, I can choose whether to play online against a computer in a virtual world or I also have the option to choose to play with a live croupier or a live dealer.
If I play against the computer, the game rounds are faster as the computer quickly rolls the dices based on the result of a random number generator. You can also play at multiple tables at once or participate in more than one table simultaneously and also have complete privacy.
In live streaming Jhandi Munda, you get to play against a real human dealer. You can even chat, talk and interact with the croupier. She is generally very friendly and full of fun letting you know about many of the trivia of the game as well as stories from her life. The streaming video is also in 4k and HD quality. With the 4G mobile phones becoming popular and bandwidth no longer an issue, you can enjoy a crystal-clear view of the table and the dealer.
At some of our recommended sites, I have even played at Jeetwin Casino with Bollywood Divas like Sunny Leone. I must tell you; this was once in a lifetime experience.
At G2G, we have listed a complete section for live streaming casinos, do visit it if you want to learn more.
Play Jhandi Munda for real money vs. free
Just like me, you can also choose whether to play at Jhandi Munda with money or just play for free with 'fun money'.
Initially, I normally choose to practice with fun money in demo mode and also taking note of the hot and cold symbols in each game round. Now when I practice enough and also noted the lucky symbols, I can venture into playing Jhandi Munda with real money and with a real chance of winning Rupees.
Does it cost to practice? Thankfully at G2G, the answer is No! At some of our rated online Jhandi Munda sites, you can play for free in 'demo mode' even before making a deposit. I normally make the deposit once I had given the game a few spins for say 15-20 minutes.
I find the process of making the deposit also very convenient with multiple payment options and my winnings also get paid promptly. With the option of setting my own loss limits and deposit limits, I am always in control of my money. And there's this adrenaline rush and potential to make millions of rupees if I get lucky playing Jhandi Munda on the internet!
Play here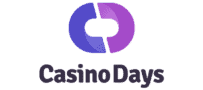 Claim 100% up to ₹1,00,000 on Sign Up
Licensed by the government of Curacao
Hundreds of slots from top providers
Live Indian Casino Games
Get 100% Up To ₹10,000 Welcome Bonus
Top Ranked Paytm Casino
Great Casino & Sports Betting
Live Teen Patti & Andar Bahar
100% Up to ₹60,000 Welcome Bonus
PayTM & Google Pay through Net Banking.
₹200 minimum deposit.
Regular auditing of the site by eCOGRA