Legal Gambling Sites in India
Legal Online Gambling: An Interpretation
Although gambling legally in India is theoretically not allowed, you might be surprised to learn that due to how outdated the wording of the laws pertaining to gambling is, online casino laws very much fall into a grey area.
The laws were written way before the invention of the internet, so there is nothing specifically stopping players in India from playing online. The only requirement is that the casino must be based outside of India.
The assumptions on this site are based on the research done by Nisith Desai Associates at The Comparative International Legal Guides summary of gambling laws in India.
Legal Online Casinos
Generally speaking, if you want to gamble in India, you'll need to play at an online casino. In most states, you can't legally play at a brick-and-mortar casino, but you can play online, from almost any state.
Legal online casinos in India are only allowed if they operate from another country. Just make sure you check the local state laws because, sadly, online casinos are explicitly illegal in a few states.
But take into account that even though there are states where it is illegal, no one has been punished for online gambling yet meaning it is not really in effect. It is more a moral question because it is extremely unlikely that you will get punished.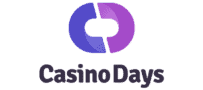 Claim Up to ₹20,000 on Sign Up
Licensed by the government of Curacao
Hundreds of slots from top providers
Live Indian Casino Games
Get 100% BONUS for deposits up to ₹50,000
Easy Withdrawals with UPI & IMPS
Lots of Indian Casino Games
Bet on Cricket Live
Get 100% Up To Rs.10,000 Welcome Bonus
Top Ranked Paytm Casino
Great Casino & Sports Betting
Live Teen Patti & Andar Bahar
Legal Betting Online
If you really get a thrill from placing a real money bet in person, then you are going to want to learn to love horseracing betting, as it is generally the only form of betting that is legal throughout India.
Luckily, if you don't mind wagering online, you'll have many more options available to you.
Simply go online and wager on whatever you like. Just remember that it must be an offshore betting site.
Punishment for Online Gambling
The official stance for running a gambling house in India is a fine of ₹200 or imprisonment of up to 3 months in jail.
The punishment for online gambling is a little different. Although it is very much illegal to run a gambling site from within India, to date no one has been penalized for gambling online.
Even in states where online gambling is illegal, no player or punter has ever been fined or spent any time in prison. That's not to say it won't change, but for now, you are pretty safe.
Indian Gambling Laws
The gambling laws in India are quite complex, not to mention outdated. Laws pertaining to betting date back either decades or over a century. A few states have started to update their laws, but most still rely on archaic laws.
One of the things that makes these laws so irrelevant is that most were written long before the internet even existed, meaning there aren't any explicit online gambling laws.
Public Gambling Act 1867
Back in 1867, the Indian government decided they needed to crack down on public gambling houses that had been popping up unperturbed throughout the country. To fight this, they created the Public Gambling Act of 1867.
As a centralised law, it outlawed and defined the penalties for running a public gambling house. However, nowhere in the law does it make any mention of offshore gambling.
Under the law, there is nothing that plainly states that online gambling at a gaming company based outside of India is illegal.
Information Technology Act 2000
By 2000, the government had realised that they needed to create a law to deal with cybercrime, so the Information Technology Act (2000) was born.
The act defines cybercrimes and prescribes relevant penalties for committing them.
Since gambling on the internet isn't mentioned anywhere in the Act, it is up to the interpretation of the courts. To date, no court has used this Act to penalise online gamblers.
State Gambling Laws
Although the Public Gambling Act relates to gambling throughout the country, each state can amend or adjust gambling laws at a state level. This is the reason that states like Goa, Daman and Sikkim can all have legal brick and mortar casinos.
State gambling laws vary greatly from being very liberal, like Goa, to incredibly strict like Tamil Nadu.
Only a few states have prescribed internet gambling laws. Meaning that you can freely place your bets online without fear of consequence.
Government Gambling Laws by State