Legal Online Casinos in Gujarat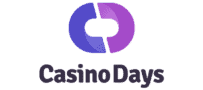 Claim 100% up to ₹1,00,000 on Sign Up
Licensed by the government of Curacao
Hundreds of slots from top providers
Live Indian Casino Games
Get 100% Up To ₹10,000 Welcome Bonus
Top Ranked Paytm Casino
Great Casino & Sports Betting
Live Teen Patti & Andar Bahar
Deposit ₹10,000 – get ₹15,000 EXTRA to bet with!
Fast withdrawals with Net Banking transfer
Many casino games incl. Teen Patti & Andar Bahar
Bet on real cricket games
What Legal Gambling is available in Gujarat?
Sadly, legal gambling in Gujarat is almost universally outlawed. The only place you can legally wager at a physical location is at a horse racing course.
Placing bets on most sports, including cricket is not allowed in Gujarat. There is also no state lottery. Wagering on games of skill and games of chance are outlawed.
Your safest bet if you don't want to face a fine or prison time is to place your bets online. Online betting comes in many forms, you can wager on international horse races, place your bets on casino games or bet on almost any sport.
The only requirement is that the casino is based outside of India. Luckily, there are plenty of online betting sites to choose from.
The Gambling Laws of Gujarat
Just like the Public Gambling Act of 1867, the gambling laws of Gujarat are completely outdated. Locally betting is regulated by the Gujarat Prevention of Gambling Act of 1887.
According to both Acts pretty much every form of gambling is not allowed at any type of a gambling house.
Of course, the fact that they were both written much more than a century ago, you won't find any mention of online gambling.
Thankfully, that means that until these laws are updated you are free to wager online, as long as the casino or sportsbook is based outside of the country. This is the same case for the gambling laws of Assam and Kerala.
Ahmedabad Casinos
Gujarat is not one of the three states to allow physical brick and mortar casinos. You will not be able to find a legal casino in Ahmedabad.
That's not to say there aren't plenty of illegal Gujarat casinos, but only that you run the risk of paying a fine or facing prison time if you are caught at a gambling house anywhere in the state.
If you do fancy a bit of a gamble, your best bet is to visit an online casino. As long as the online casino is based outside of India you are free to wager on all your favourite games.
Lottery in Gujarat
To date thirteen states have decided to run a lottery and have used the funds for several worthwhile social causes.
Unfortunately, Gujarat stands pretty firm on their blanket laws again gambling. There is no state lottery and no plan to implement one in the future. This means there is no way to buy legal lottery tickets in Gujarat.
If you are very keen on a lottery you can drive to Madhya Pradesh or Maharashtra. Or far simpler, you can buy lottery tickets online at sites like Multilotto.
Buying lottery tickets online also comes with the added bonus of a far bigger jackpots, so very much worth your while.
Sports Betting in Gujarat
Pretty much every form of sports betting is outlawed in the state. Gujarat cricket betting is not allowed, nor will your find a legal venue that will allow sports betting in Ahmedabad.
However, like most of the country you can still wager on horse races. But let's face it, that's not everyone's favourite, so luckily there is an alternative.
You can place your bets at an online sportsbook, the only requirement is that the sports betting site is based outside of India. You'll find sportsbooks that offer a massive variety of sports and a few that only focus on a core set of sports. Stick with us and we'll help you find the best one for you.
Games of Skill
Even though some states see Rummy and Poker as games of skill, that is not the case in Gujarat. Wagering on any card game in the state is strictly outlawed, regardless of the level of skill required to play the game.
If you want to play card games in Gujarat you pretty much have three options.
You can choose to play for fun, and not wager any money on your games.
You can risk a fine or prosecution by playing at an illegal gambling house.
Or you can choose to wager real money at an online casino or poker room. We know which method we would choose.