Legal Online Casinos in Assam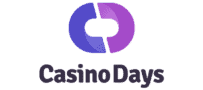 Claim 100% up to ₹1,00,000 on Sign Up
Licensed by the government of Curacao
Hundreds of slots from top providers
Live Indian Casino Games
Get 100% Up To ₹10,000 Welcome Bonus
Top Ranked Paytm Casino
Great Casino & Sports Betting
Live Teen Patti & Andar Bahar
Deposit ₹10,000 – get ₹15,000 EXTRA to bet with!
Fast withdrawals with Net Banking transfer
Many casino games incl. Teen Patti & Andar Bahar
Bet on real cricket games
What Legal Gambling is available in Assam?
In terms of the legality of gambling in Indian states, Assam falls somewhere in the middle of the spectrum. Though the laws aren't completely restrictive, there are quite a few forms of gambling that are completely banned.
Legal gambling in Assam includes both the purchase of lottery tickets and betting on horse racing. Wagering on games of skill is also allowed.
Where you might have more difficulty is when you want to place bets on other sports or if you wager real money at a physical gambling house anywhere in the state.
Luckily, when in doubt, you can always play at an online gaming site.
The Gambling Laws of Assam
Like the rest of India, gambling in Assam is regulated at a federal level by the Public Gambling Act of 1867. Under this Act, each state can choose to be stricter or more lenient under their own state laws. In terms of Assam, this is The Assam Game and Betting Act of 1970.
This Act strictly regulates which forms of gambling are and aren't allowed.
Since both the state and federal Acts were created long before the onset of online gambling, online gambling falls into a grey area. Meaning that as long as the online gaming site is based offshore, you are pretty much free to wager there.
This is similar to the gambling laws of Kerala and Karnataka.
Guwahati Casinos
Although there are no legal casinos in Guwahati, there are a number of not so legal gaming clubs scattered across the city, and the rest of the state.
Physical brick-and-mortar Assam casinos are not allowed anywhere in Assam, so if you want to play at a casino in the state you only have three options.
You can choose to risk the fine and possible imprisonment by playing at local gambling rooms, you can travel over to West Bengal to Sikkim, or you can go for the much easier option, gambling online.
There are several online casinos to choose from. The only requirement for Assam players is that they are based outside of India. Simply find an offshore casino and you're all set.
Lottery in Assam
Assam has the privilege of being one of the 13 states to legalise the lottery. Not only are the sales of lottery tickets allowed, but Assam actually runs its own very lucrative one.
As the state with the highest density of Indian Rhinos, it's no surprise that the mighty pachyderm even appears on the state's lottery tickets.
The Assam Lottery runs three draws a day, at 12:00, 17:00 and 20:00.
As an added bonus, the lottery laws in the state have hardly been adjusted in almost 30 years. So, although you are free to take part in the state lottery, you are also allowed to purchase lottery ticket online at sites like Multilotto.
This gives you the opportunity to take advantage of even bigger jackpots.
Sports Betting in Assam
As liberal as Assam might be about the purchasing of lottery tickets, there are a few forms of gambling where Assam's betting Act is a little more restrictive.
One of these forms of gambling is sports betting in Guwahati. For example, there is sadly no way you can legally partake in Assam cricket betting.
Thankfully, if you do want to place some real money legal bets in person, you can place your bets at the horseracing track.
There is one more important option, though. You can place your bets on pretty much any sport you can think of. Simply go online.
Place your bets at any online betting site, and as long as it is based outside of India, you'll have no problems.
Games of Skill
Have you noticed that in India there is a very strong distinction between Games of Skill and Games of Chance?
If you are interested in gambling, it's very important to understand the difference. While some states don't allow either, some allow both. And some make a very definitive distinction between the two.
Assam is one of these states. While you may not legally wager real money on games of chance, you are allowed to wager on games of skill. That means that you can play for real money on card games in Assam.
The only requirement is that the game is seen as a game of skill. This usually includes games like Poker, Teen Patti and Rummy.
So, if you live or find yourself in Assam, you might not be able to place your bets on everything, but there is plenty to get your heart pumping.
Place your wagers on horse racing, games of skill, the lottery, or pretty much anywhere online and you are good to go.