Legal Online Casinos in Kerala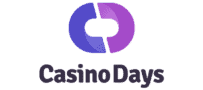 Claim 100% up to ₹1,00,000 on Sign Up
Licensed by the government of Curacao
Hundreds of slots from top providers
Live Indian Casino Games
Get 100% Up To ₹10,000 Welcome Bonus
Top Ranked Paytm Casino
Great Casino & Sports Betting
Live Teen Patti & Andar Bahar
Deposit ₹10,000 – get ₹15,000 EXTRA to bet with!
Fast withdrawals with Net Banking transfer
Many casino games incl. Teen Patti & Andar Bahar
Bet on real cricket games
What Legal Gambling is available in Kerala?
Kerala is one of the few states that is a little more lenient when it comes to legal betting. Although quite a few forms of gambling are outlawed there are a number of ways to take part in legal gambling in Kerala.
While games of skill, betting on horse racing and the lottery are legal in the state. You still can't legally wager at gambling houses within the state of Kerala. Other forms of sports betting are also outlawed.
Recently the high court heard a plea requesting that the state outlaw online betting especially in terms of online rummy. Although no decision is yet to be made, there is a real possibility this might happen.
The Gambling Laws of Kerala
Just like the rest of the country, the betting laws of Kerala are regulated by the Public Gambling Act of 1867.
This act allows individual states to decide on most of their own gambling regulations. In the case of Kerala, the state is regulated by the Kerala Paper Lotteries (Regulation) Rules of 2005.
In February 2021 the Kerala High Court directed the state government to make a decision on the legality of online gambling and betting within the state.
Interestingly, the petition was filed by Pauly Vadakkan, the film director. His proposal is that all online gambling must be outright banned until it can be properly regulated but nothing has been done since so you still free to play online casinos in Kerala. Just like the gambling laws of Karnataka and Tamil Nadu also allow.
Thiruvananthapuram Casinos
Although there are plenty of Kerala casinos and gambling houses, there aren't any that offer legal gambling, since all games of chance are outlawed in the state.
For the time being, the only way you can play at legal casinos while in Thiruvananthapuram is by playing at an online casino based outside of India.
All you really need to enjoy your favourite casino games is a stable internet connection. Stick with us and we'll tell you where you can play games like Andar Bahar and Teen Patti.
Lottery in Kerala
Not all the news about Kerala's legal betting is bleak. There is at least one bright star. Kerala is one of the thirteen states that currently runs a legal state lottery.
Kerala's lottery is regulated by the Kerala Paper Lotteries (Regulation) Rules of 2005.
It was actually the first state in India to set up its own lottery. This was back in 1967 and was started by the late Shri. P. K. Kunju Sahib. The idea was to raise extra funds to help the less fortunate in the area.
Although private lotteries were outlawed in the state, since then it has been possible to buy legal lottery tickets in Kerala.
Sports Betting in Kerala
Under the Public Gambling Act of 1867, punters within Kerala cannot place bets on outcome-based events. So, for example, Kerala cricket betting is not allowed anywhere in the state.
The only sports betting in Thiruvananthapuram that is allowed is on horse racing. Horse racing is consistently excluded from the Public Gambling Act of 1867. The reason for this is that a while back this type of betting was ruled a game of skill.
If you are keen to place your bets on other sports, you might want to take your business online. For the moment you can still bet on sports like cricket if you wager at sportsbooks based offshore.
Games of Skill
Card games like Rummy and Poker are viewed as games of skill and for this reason, players can feel free to play both card games in Kerala.
It does get a little more complicated when money is involved. So, you might have a hard time finding a legal gambling house within the state where you can wager real money on your favourite card games.
Until the regulations officially change, you are best off playing your favourite games of skill online.
We'll keep an eye on the local Kerala laws and make sure to update you if, and when, anything officially changes.