Lose to Win with Rizk's Weekly Wednesday Cashback Chip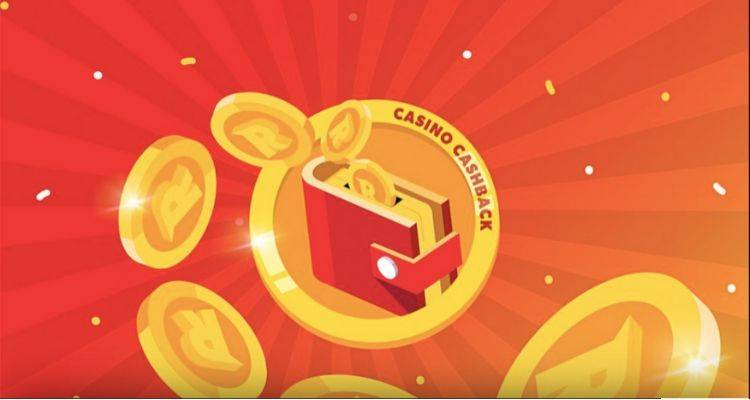 Okay, so before I unveil more about this latest offer, I want to tell you that Rizk is one of the few casino operators who is admired for their creative promotional offers.
I got to know this not only because I reviewed Rizk a few days back at G2G but also due to the fact that I've been their avid player more than a year. So, I can totally vouch for them.
And as a casino player, you deserve for more – something extraordinary. And that's exactly what this bonus is all about. And it's very aptly named too – Weekly Wednesday Cashback Chip.
So, let me quickly take you into the details and calm your curiosity down.
Rizk's Weekly Wednesday Cashback Chip
If you're a slots fan like me, then this offer is for you. It adds that little oomph that you've always wanted while playing. With Weekly Wednesday Cashback Chip, you can get a return on all the net losses that you incur with slot machines every Wednesday.
So, even if you lose, you still get your rewards. How awesome is that?
 This offer looks something like this:
Get 10% Cashback Chip of up to ₹8000, which will be valid only for 60 minutes. This happens each week and guess what? It is completely wager-free.
This is exactly how this promotion works:
Get your Weekly Cashback Chip from your Rewards each week, from Wednesday 4:30 PM to Thursday 4:29 PM IST.
You have a fixed amount of time to claim your Chip, play their slots, and further, win or claim a percentage on all your net losses.
The cashback that you get will be paid to your Rewards directly as wager-free money, which will be up to ₹8000.
And it's as simple as that! So, you need to play and lose to get your cashback. That's easy, right? Trust me, this is a great opportunity to make your Wednesdays and even your life wonderful.
Note: The cashback chip value returned to the Rewards section should be claimed within 7 days. This includes 50 rounds for 10% of up to ₹8000. The maximum money back that you can get is ₹8,000 and the minimum is ₹80.
However, there are a few terms and conditions that apply:
This promotion gives you a cashback of 10% up to ₹8000 on all the net losses whenever you complete a qualifying game round on the casino games.
This promotion is valid every week from Wednesday 4:30 to Thursday 4:29 IST, throughout January 2020.
This promotion should be activated directly from the rewards section.
Once you activate the offer, the cashback chip of 10% up to ₹8,000 will expire after 60 minutes. So, make sure to use it within this time.
You will have to play 50 game rounds (minimum) on any casino games during this promotional period to qualify for the offer.
Keep in mind that you'll get your Cashback only on net losses.
The returned money will be calculated as 10% on your net losses (which is total bets – total winnings) on games highlighted in the Casino 60 minutes right after you claim the claimed.
The maximum money returned is ₹8000 whereas the minimum is ₹80.
Your money back rewards will be given in whole numbers.
After 24 hours of activating your Cashback Chip, the 10% up to ₹8,000 money value is calculated as well as returned to the rewards section. This is something you need to claim within 7 days.
As soon as you claim your, it will be appended to your cash balance, which you can use it the way you want it. There are no restrictions on that.
You cannot use this promotion in conjunction with other offers. Say, for instance, Bonus Money. That's something you cannot do!
Don't wait for lady luck to make your Wednesdays wonderful. Instead, head straight to Rizk and take advantage of their Weekly Wednesday Cashback Chip. You can thank me later. Now, click the button below. Hurry up!
100% up to Rs.10,000 + 50 free spins
Accepts leading payment methods
Slots, Live Casino & Sportsbook
India focused; Accepts INR as currency
Interesting theme with Captain Rizk