Legal Online Casinos in Tamil Nadu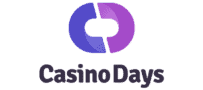 Claim 100% up to ₹1,00,000 on Sign Up
Licensed by the government of Curacao
Hundreds of slots from top providers
Live Indian Casino Games
Get 100% Up To ₹10,000 Welcome Bonus
Top Ranked Paytm Casino
Great Casino & Sports Betting
Live Teen Patti & Andar Bahar
Deposit ₹10,000 – get ₹15,000 EXTRA to bet with!
Fast withdrawals with Net Banking transfer
Many casino games incl. Teen Patti & Andar Bahar
Bet on real cricket games
What Legal Gambling is available in Tamil Nadu?
Tamil Nadu has long had some of the most restrictive gambling laws in India, making legal gambling in Tamil Nadu hard to come by.
Generally speaking, horse racing is the only thing that keen bettors can wager on. Lotteries, gambling houses and betting on cricket are all outlawed in the state.
The laws are in fact so strict that companies can't even offer giveaway promotional prizes. It's the only state in the country not to allow this.
As of February 2021, laws have become even more restrictive, outright banning placing real money bets anywhere online. So, even if you are playing at a casino based outside of India you could still be fined or worse still, might need to serve a short prison term.
That pretty much leaves going to neighbouring states as the only option if you really want to play legally. For example, the gambling laws of Delhi and Maharashtra are more lenient.
The Gambling Laws of Tamil Nadu
Country-wise the Public Gambling Act of 1867 regulates gambling laws. Most see the laws as archaic and outdated. Individual states also have the ability to individually control the gambling laws within the state. Some choose to become more lenient, while others are far more restrictive.
Gambling in the state of Tamil Nadu is regulated by several laws, including: the Tamil Nadu Gaming Act of 1930, the Chennai City Police Act of 1888 and the Tamil Nadu District Police Act of 1989.
Recently an amendment bill has been added to these Acts to ban online gaming, wagering or betting in cyberspace.
Chennai Casinos
The gambling laws relevant in Tamil Nadu were originally designed specifically to ban casinos. Being drafted in 1888 and 1930, it's no surprise that there was no clause relating to an online casino.
This actually led to quite a nifty loophole; keen punters may not have been able to wager at physical Tamil Nadu casinos and gambling houses, but they could enjoy the thrill at online casinos, which were at the time still technically legal casinos in Chennai.
Sadly, the new amendments means that if you are caught playing online you can be slapped with a ₹5,000 fine and / or a possible six-month stint in prison.
That's not to say it isn't still a popular pastime with many players in Tamil Nadu. So far no one has been punished for online gambling in Tamil Nadu.
Lottery in Tamil Nadu
Like most forms of gambling in Tamil Nadu, you cannot buy legal lottery tickets in Tamil Nadu. There was a short period a while back where Tamil Nadu had their own lottery, but due to problem gambling and a number of fake ticket scams, the lottery was again officially banned in 2003.
There are still quite a few illegal lotteries running in the state, so if you aren't worried about the fine or scams, that's definitely a way to go.
Other than that, you can always travel to Kerala for their super-popular lottery. Quite a few clever ticket-dealers do so regularly and then sell the tickets to wishful thinkers in Tamil Nadu. '
Online Lottery in Tamil Nadu
Several international online lottery sites still offer their services in Tamil Nadu. This is due to the fact that the gambling laws of Tamil Nadu states that it is illegal to buy lottery tickets and it is illegal to offer lottery games in the state.
Since the online lotteries are offered worldwide, the laws of Tamil Nadu do not apply to them but you can still get punished for buying tickets online.
Some players in Tamil Nadu decide to risk playing to win huge jackpots and if they get caught they just pay the fine that is small in comparison to what you can win.
Sports Betting in Tamil Nadu
The only form of betting that is legal in Tamil Nadu is on horse racing. It's actually got a rich history in the state reaching back to 1777, when the Colonial government put aside 107-acres of land in Chennai for racing.
Today the Guindy Racecourse still stands on the same spot and is officially the oldest racecourse in India.
Other forms of sports betting in Chennai are a strict no-no. Sadly that includes Tamil Nadu cricket betting. You also can't bet on other popular sports. At least not legally.
There is one other form of illegal gambling in Tamil Nadu that remains extremely popular, and that is betting on cockfighting, especially in Karur.
Interestingly, the cockfights themselves aren't illegal, only betting real money on them is.
Games of Skill
In most states in India, wagering on games of skill is allowed. The idea being that if the game involves skill, it is fairer, and players can't be easily cheated.
Unfortunately, even games of skill are considered illegal in Tamil Nadu.
Popular card games in Tamil Nadu include rummy, poker and teen patti. Neither can be played for real money at gambling houses, or according to the newest amendments to the law, online.
That's not to say that keen players don't find a way around it, but just be prepared to pay the fine if you are caught. Then again no one has been caught for playing online!
Luckily if you ever find yourself outside of Tamil Nadu, in most other states you can still bet on casino, lotteries and betting as long as you do it online at a gaming site based outside of India.