History of Spanish 21
This variant first became popular in brick and mortar casinos around 1995. Most of its rules are based on the classic game. Though the rules remain predominantly the same there are certain twists and rules that make this variant different. There are certain similarities between Blackjack Surrender and Pontoon as well.
The game comprises a layout with 6 to 8 decks of cards. However here the suited cards of 10 values are excluded. Hence, all Kings, Queens, and Jacks remain in and hence 25% of cards with 10 counts go missing here.
Salient Points to Remember
There are certain features about the rules for Spanish 21 such as:
There are 48 cards in the 6-8 decks that are used;

None of the 10 point cards is used;

If you get a hand of 21 as a player you will win against the dealer's hand of 21;

House edge typically reduces here by 1% and is about 0.4% to 0.76%;
Comparing Spanish 21 to Blackjack
There are certain points that stand out between the traditional and the variant games:
The classic game has been around for a long time while this variant has been introduced in the last decade;

You need to have a basic understanding of the classic form in order to understand how to play Spanish 21;

Initial bet placement is the same; dealer first deals out initial hand after which a player can decide on next move;

Manoeuvres in Spanish 21 are the same as in traditional Blackjack which is hit, split, stand and double;
Rules for Spanish 21
Before starting to play Spanish 21 all 10s are removed from the deck. Accordingly, there are certain rule changes that apply that help to compensate for the absence of these cards in the decks:
If you obtain a 21 as a player's hand it would beat that of the dealer's, even if she or he gets 21;

A dealer can stand at soft 17;

Redoubling is allowed in certain casinos up to 3 times;

Late surrender is allowed on the first two cards;

6 to 8 decks used and four cards of ten spots are removed from the card decks;

After a split, a double is allowed;

Players can double after a split;

Players can draw after Aces are split;

If one has hands such as 6-7-8 and 5-card 21s it is called Perfect Charlie;
Different Strategies and What They Mean for Spanish 21
There are certain strategies that you can deploy in rules for Spanish 21:
Late Surrender
This is a rule that allows a late surrender of your hand; you can give up a hand you hold at any time and lose half the wagered amount; it is akin to Blackjack Surrender where you calculate the odds of beating hole card of the dealer and minimize losses by forfeiting a hand and getting back half of what you bet.
Re-Splitting
This is a rule where you can split aces and re-split doubles or redoubles after you split a pair.
Side Bet of the Match the Dealer
There are certain rule variations that a player can take advantage of in this game; side bets and bonus games are usually available; one such feature is the side bet called Match the Dealer. Here player wins the bet when one or both the preliminary cards are matched with the face-up cards of the dealer.
Super Bonus
This is another feature that is available through probabilities are low in most casinos.
Conclusion
If you are a veteran in Blackjack and wish to explore different variants, rules for Spanish 21 would be worth trying. Since the basic rules remain the same and strategies as well, all you need to know are the changes and variations here to help lower house edge and help you get more payouts here.
Many Indian casino sites nowadays offer Spanish 21. You can log into casinos powered by Evolution Gaming, Microgaming and other brands where Spanish 21 can be tried at live sessions as well.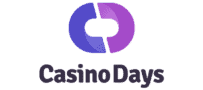 Claim 100% up to ₹1,00,000 on Sign Up
Licensed by the government of Curacao
Hundreds of slots from top providers
Live Indian Casino Games
Get 100% Up To ₹10,000 Welcome Bonus
Top Ranked Paytm Casino
Great Casino & Sports Betting
Live Teen Patti & Andar Bahar
Deposit ₹10,000 – get ₹15,000 EXTRA to bet with!
Fast withdrawals with Net Banking transfer
Many casino games incl. Teen Patti & Andar Bahar
Bet on real cricket games