The Basic Layout of a Pontoon Table
A game session of Pontoon is typically played between five to eight people.
When playing with friends players take their turn to assume the banker role.
Banker is the position that has to give out cards to others who are part of the game session.
Rules for Pontoon
The rules of Pontoon are as mentioned similar to Blackjack but still differ. We will try to explain them as simply as possible, step by step.
When playing Pontoon the player who draws the highest value card becomes the first dealer also known as the Banker.
When the first card is dealt, each player looks at their first before placing a stake at a limit the table has agreed on. The dealer may double the stakes after looking at his own card.
Thereafter the dealer hands out a second card including himself. If the dealer gets 21, also known as Pontoon, he declares it and collects the stakes. If he does not, each other player gets the chance to take a look at their cards and must declare Pontoon if they have it.
The players who do not have Pontoon can now choose to improve their hands by either buying a card or asking for a twist. When you buy a card you get another card by placing a bet equal to but not more than your original bet. If you request a twist you get a new card face up without cost and can ask for more twists as long you do not go above 21.
You can also choose to Stick if you have between 15 and 21 which means you do not wish for any more cards.
A player who gets 5 cards stops automatically as it now has a Five Card Trick.
The Dealer turn works the same for the players but it plays last when all the players have either gone bust or are satisfied with what they have.
Pontoon Payouts
The payouts are as follows in Pontoon and all depend on the dealer's hand.
If the dealer goes bust each player gets a 1 to 1 payout. If any player has a five-card trick or Pontoon they get a 2 to 1 payout.
If the dealer stays on 21 or below each player that has a higher hand than the dealer gets a payout of 1:1 and Pontoon or Five Card Trick gets 2:1.
Any player with a hand equal or below to the dealer loses their stake.
If the dealer gets a Five Card Trick all the players lose double their stake unless they have Pontoon which gives them a 2:1 payout.
How to Play Pontoon at an Online Casino?
Pontoon at an online casino works just as it would if you were to play with your friends as described above.
The only difference is the dealer works on strict rules on how to act and not on gut feeling as he would when playing with friends.
So the only thing you have to take into account is the fact that the dealer will continue to take cards until it has 17 or above in hand value.
The stake is clearly stated at each table before you enter it at all online casinos.
Conclusion
If you log into online casinos in India you will find several software brands such as NetEnt and Microgaming offering Pontoon.
The main difference in a virtual casino is that you play against the dealer and the banker role does not exist as mentioned.
With a lucrative sign-up bonus you can wager good money on the table; before you begin you can also opt for a demo mode to understand the rules fully before you start to play.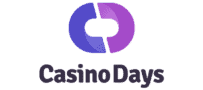 Claim 100% up to ₹1,00,000 on Sign Up
Licensed by the government of Curacao
Hundreds of slots from top providers
Live Indian Casino Games
Get 100% Up To ₹10,000 Welcome Bonus
Top Ranked Paytm Casino
Great Casino & Sports Betting
Live Teen Patti & Andar Bahar
Deposit ₹10,000 – get ₹15,000 EXTRA to bet with!
Fast withdrawals with Net Banking transfer
Many casino games incl. Teen Patti & Andar Bahar
Bet on real cricket games