About Double Exposure Blackjack
The difference between Double Exposure Blackjack and the regular version is that the dealer will receive two cards with their face up when the initial deal is done.
This favours players more but there are certain changes done to the rules so that the dealer also gets favourable advantages which compensate and balance out the variant.
When it comes to the Blackjack house edge like 3 to 2, it is greater in this version. When you are looking at rules for Double Exposure Blackjack remember that house edge here is greater than what is expected in other variants, such as Pontoon.
However, it still remains profitable to play and here are some rules explained so that you can play to your advantage.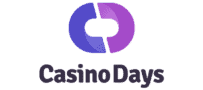 Claim Up to ₹20,000 on Sign Up
Licensed by the government of Curacao
Hundreds of slots from top providers
Live Indian Casino Games
Get 100% Up To Rs.30,000 Welcome Bonus
New Paytm Online Casino
Great Loyalty Program
More than 2500 Casino Games
Get 100% BONUS for deposits up to ₹50,000
Easy Withdrawals with UPI & IMPS
Lots of Indian Casino Games
Bet on Cricket Live
Rules for Double Exposure Blackjack
Before you sit down for a round of this variant, here are the rules you need to keep in mind which are different from the traditional version:
Dealer cards are dealt in a face-up manner;
The dealer will win when there are ties unless it is a natural blackjack;
The player can opt for a split but only for a single time;
Payouts here are 1:1 which varies from the traditional format where it is 3:2. You cannot execute an insurance option for which payouts are all equal;
In certain software versions such as that of NetEnt, you can opt for the double down option only when you have totals of 9, 10 or 11;
If you split for Aces you can opt for a single extra card for the hands freshly made;
Once you opt for a split you cannot get a natural; hence, even if you have a 10 value and an Ace it will be considered 21 but not a blackjack;
How to Play?
Once you have gone through the basic rules for Double Exposure Blackjack you can play the game in certain ways.
1. The game sessions start in standard ways; you begin by placing a bet differ as per platform whereby minimum bet is usually is 1 in different currencies. The maximum bet could be 40, 100 or even be in thousands;
2. Press deal option and get initial cards; the dealer will get their cards as well.
3. If you have a natural which is an Ace and a card with 10 value, it is a natural win; or else you can opt for different moves;
Moves You can Opt for
| Move | What it Means |
| --- | --- |
| Hit | You could opt for a card more in the same hand. |
| Stand | If you feel that your card hand is good enough. |
| Double Down | The initial hand includes 9, 10, 11 and you feel that one more card will help you win. |
| Split | When two cards in your hand are of the same value; here you need to put in extra wager; it divides one hand into two. |
You would win if the hand you have is higher in value as compared to the dealer's and does not go above 21. If the value is higher than 21 then you lose or if you and the dealer have the same value hands. Push is when both are tied at blackjacks.
Conclusion
Double Exposure Blackjack is more or less the same game as regular blackjack with the difference being that the dealer gets both their cards face up from start.
Therefore the payout is smaller and only gives you 1:1.
There are several casinos powered by NetEnt, Microgaming and other software where this variant of blackjack can be played.
Double Exposure Blackjack is great for beginners since you learn how to evaluate two cards from the start and can compare them easier to your own.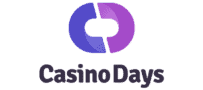 Claim Up to ₹20,000 on Sign Up
Licensed by the government of Curacao
Hundreds of slots from top providers
Live Indian Casino Games
Get 100% Up To Rs.30,000 Welcome Bonus
New Paytm Online Casino
Great Loyalty Program
More than 2500 Casino Games
Get 100% BONUS for deposits up to ₹50,000
Easy Withdrawals with UPI & IMPS
Lots of Indian Casino Games
Bet on Cricket Live