Legal Online Casinos in Haryana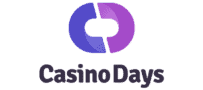 Claim 100% up to ₹1,00,000 on Sign Up
Licensed by the government of Curacao
Hundreds of slots from top providers
Live Indian Casino Games
Get 100% Up To ₹10,000 Welcome Bonus
Top Ranked Paytm Casino
Great Casino & Sports Betting
Live Teen Patti & Andar Bahar
Deposit ₹10,000 – get ₹15,000 EXTRA to bet with!
Fast withdrawals with Net Banking transfer
Many casino games incl. Teen Patti & Andar Bahar
Bet on real cricket games
What Legal Gambling is available in Haryana?
Although Haryana is known throughout the world for its colourful festivals, it is not known for its casinos. Mainly because it doesn't have any.
You also can't place bets on cricket or any other sport. Sadly, it's also not one of the states to run a legal lottery.
If you want to play games of skill with your friends, you can, but you won't be able to wager on your games.
Pretty much the only legal gambling in Haryana is horseracing. And even then, there is no physical space to place your bets.
Luckily, you can always go the route of placing your bets online.
The Gambling Laws of Haryana
Just like the rest of India, gambling in the state of Haryana falls under the Public Gambling Act of 1867. Each state can choose to abide by this act to the letter or to create its own laws.
Haryana follows the Public Gambling Act but has also created the Haryana Race-Course Licensing Act of 1976 and the Haryana Private Lotteries Prohibition Act of 1993.
Back in 2005, Haryana's Chief Minister did attempt to legalize gambling, but sadly he was unsuccessful.
What should be mentioned, though, is that the laws were created long before online casinos and gambling sites. So, while most forms of in-person gambling are outlawed, you are pretty much free to place your bets at legal online casinos.
Faridabad Casinos
As you might've guessed, you won't find any legal casinos in Faridabad. Gambling houses aren't allowed anywhere in the state.
Gambling houses are considered any place where people gather to place bets. This could be a room, a tent, a car, or even a table outdoors.
Although there aren't any brick-and-mortar Haryana casinos, you are free to play casino games online. The only requirement is that the casino is based outside of India.
Play classics like Roulette and Blackjack, or Indian favourites like Teen Patti and Andar Bahar. The choices are endless.
Lottery in Haryana
There are thirteen states in India that allow for a state lottery. But under the Haryana Private Lotteries Prohibition Act of 1993, Haryana isn't one of them. There is nowhere to buy legal lottery tickets in Haryana.
If you want to physically buy lottery tickets, you could travel north to Punjab. Or you could save yourself time and effort, and buy tickets online.
When you buy lottery tickets online, you'll have the added benefit of being able to take part in some of the biggest lotteries in the world.
You can even buy tickets to Mega Millions. Back in 2018, one lucky player managed to snag a $1.537 billion reward!
Sports Betting in Haryana
There is no sports betting in Faridabad or in the rest of the state. If you are interested in Haryana cricket betting; you won't have any luck finding a legal bookie in the state.
It's not really a surprise though. The only state in India to allow sports betting is Sikkim.
Like in most states, horseracing is allowed per the Haryana Race-Course Licensing Act of 1976. But this is a moot point since there are no licensed racecourses anywhere in the state.
Fortunately, you are free to place your sports wagers online as the laws were all created long before online gambling.
You'll find several sites offering local and international betting markets; on pretty much any sport you can think of.
Games of Skill
Under the Public Gambling Act, games of skill are perfectly acceptable. This means that you are welcome to play card games in Haryana, including Rummy and Blackjack.
There is a catch though. You can't wager any money on these games. So, if you want to play in person, you'll only be allowed to play for fun.
Interestingly, Fantasy Sports were deemed a game of skill in 2017 by the Punjab and Haryana High Court. Again, no money can be exchanged, but you can play with your friends.
As always, if you do want to place real money bets on these games, you'll be able to play at betting sites online.