What is Blackjack Insurance?
The Blackjack insurance bet is a side bet feature. You can make the bet if the dealer shows his first card as an ace.
This side bet is additionally made to the original bet placed and you are betting on that the dealer gets Blackjack.
Payout is 2 to 1 if your bet is successful.
Insurance bet's main aim is to win back some of your original bet if the dealer lands a Blackjack.
Blackjack Insurance Example
For instance, when you bet an amount of $20 on a Blackjack hand, you could be dealt 19 while the up-card of the dealer would be an ace.
You can then decide to bet on insurance, maybe an amount of $10.
The dealer will then look at the down-card and if it is a 10 or face card that makes it a Blackjack naturally. You lose your original bet but the insurance bet of $10 pays you $20.
The Rules of Blackjack Insurance
Payout in Blackjack insurance bets is almost always 2 to 1. You need to bet the whole amount of what you originally bet when the hand was dealt out to get your money from your original bet back.
You win if the dealer gets a Blackjack. If the dealer does not get Blackjack then you lose the insurance bet.
If you want to read up more on payout & house edge of Blackjack, check out my article on 3 to 2 vs. 6 to 5 Blackjack payouts.
Instances when Insurance Bets Work
This is not an option that you need to exercise at all, to be honest. It is best to opt for wagering on insurance when you count cards in blackjack in a real casino.
If you are at an advanced card counter where you keep track of the ten-point cards left on the deck, the more face cards and tens have been on the deck, the more it is likely that the dealer will hit a Blackjack.
If you have followed this count then insurance would be a profitable bet to place. It is best to opt for it when you have been playing several hands of the game at live casinos.
Odds for Blackjack Insurance
The exact odds when to win a Blackjack insurance bet are not always the same. These depend on the decks used and the number of cards of ten-point values that have been dealt with already.
In general insurance, bets do not come through and odds usually come off against the player.
There is another reason why you need to avoid insurance. If there are several decks being used in a single game, the odds worsen for a player.
House edge on insurance bet is about 5.8% when a single deck is used. The number becomes 7.5% when eight decks are used.
Conclusion
It is best to avoid Blackjack insurance bet as a strategy when you play Blackjack, especially with one deck card and at an online casino site.
Do so only when you have been keeping count and know the kind of cards that have been dealt out.
However, knowing that you have a Blackjack insurance bet is an option that can come in handy, especially as you play long sessions at casinos.
It is a technique used by advanced and expert players, it is best that you have a card counter handy when you opt for this side bet.
Keep that in mind next time you are looking through a list of online casino games and decide to play blackjack.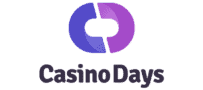 Claim 100% up to ₹1,00,000 on Sign Up
Licensed by the government of Curacao
Hundreds of slots from top providers
Live Indian Casino Games
Get 100% Up To ₹10,000 Welcome Bonus
Top Ranked Paytm Casino
Great Casino & Sports Betting
Live Teen Patti & Andar Bahar
Deposit ₹10,000 – get ₹15,000 EXTRA to bet with!
Fast withdrawals with Net Banking transfer
Many casino games incl. Teen Patti & Andar Bahar
Bet on real cricket games