Playing Teen Patti online for real money is among the favourite pastimes for many young Indian casino fans.
Playing poker in desi style is all the rage online right now, but did you know that there are free versions you can give a try?
Teen Patti Gold and Teen Patti Octro are two of the most played versions of the beloved card game.
But why are they so popular?
In this article we deep-dive into each game to check out all the details of the game – payouts, bonuses, different tables, we cover it all!
3 Patti Gold
Teen Patti Gold is developed by Moonfrog, it is aimed at mobile Indian players. What makes this game so exciting is the availability of languages (Hindi, Gujarati, Marathi) and the number of game mode variations.
The 3 Patti Gold game is available to download and install on Android and iOS devices. It works smoothly across any data connection and looks great even on 2G.
If you want to experience Teen Patti in a way you've never before, 3 Patti Gold is the perfect choice.
3 Patti Octro
Teen Patti Octro is an exciting game just like Gold. It is the world's largest multiplayer 3 Patti card game that offers up to 10 Lakh in free chips every day.
Created by Octro, Inc., the 3 Patti Octro game is available across a variety of Android and iOS devices. Available in their respective app stores, the game can be played for fun only. Octro is just simulating a game with virtual currencies and isn't involved in gambling at all.
Available in English, Hindi, Marathi, and Gujarati, it's the perfect game for all fans who want to play for free.
No Real Money
Teen Patti Gold and Teen Patti Octro do not offer real money gambling or an opportunity to win real money or prizes.
You can not withdraw any cash or other prize from the games and they are only intended to be played for fun.
If you want to win some real money you can take a look at our favourite online casinos below.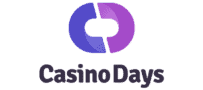 Claim Up to ₹20,000 on Sign Up
Licensed by the government of Curacao
Hundreds of slots from top providers
Live Indian Casino Games
Get 100% Up To Rs.30,000 Welcome Bonus
New Paytm Online Casino
Great Loyalty Program
More than 2500 Casino Games
Get 100% BONUS for deposits up to ₹50,000
Easy Withdrawals with UPI & IMPS
Lots of Indian Casino Games
Bet on Cricket Live
Are they Safe and Legal?
Yes, absolutely. You can bet that 3 Patti Gold is legal to play on your phone! It is publicly available on the developer's page and perfectly safe to play.
Indian players shouldn't worry about the legal side of Teen Patti Octro either.
The game is published on the two biggest mobile app stores which have strict rules and guidelines for the apps they allow.
3 Patti Gold & Octro Apps
In order to play these two exciting 3 Patti variations, you'll need to download the Teen Patti Gold & Octro apps.
This can be done in a few simple steps. Both Teen Patti Gold and Teen Patti Octro are available for install via an apk file and can be downloaded from the Play and App stores.

APK
The Teen Patti Gold apk file is available on the developer's website. You can also download the 3 Patti Octro apk if you don't want to download it from the Play store.
For those of you unaware, .apk is an Android file you can download straight to your device and install it to enjoy.
.You'll most likely need to allow installation of third-party apps. Once you do, installation can be completed in seconds.

Android
Both variants offer an Android app you can download from the Google Play store. It's the easiest way to install the games on your phone.
Of course, you'll need to be logged in with your official Google account before you start the download.
Installation will be over in under a minute – once it finishes, you can enjoy Teen Patti Gold and Octro without cost.

iOS
If you're more of an iPhone fan, you can enjoy both variants on your iOS device too.
You will need to download them from the App store.
Installing the apps is very easy and will be completed in under a minute.
The iOS app also works perfectly on older and newer iPads.
Choose the Top Provider for you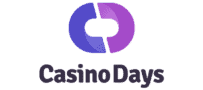 Claim Up to ₹20,000 on Sign Up
Licensed by the government of Curacao
Hundreds of slots from top providers
Live Indian Casino Games
Get 100% Up To Rs.10,000 Welcome Bonus
Top Ranked Paytm Casino
Great Casino & Sports Betting
Live Teen Patti & Andar Bahar
100% Up to ₹60,000 Welcome Bonus
PayTM & Google Pay through Net Banking.
₹200 minimum deposit.
Regular auditing of the site by eCOGRA
Create an Account
In order to play Teen Patti Gold, you'll need an account. This is only possible with a Facebook account.
Your Teen Patti Gold account can instantly link to it so you can connect to your friends and have fun online.
When connected, you won't need to log in to the app every time you want to play. It will automatically stay connected to your Facebook account for easier access.
Play Teen Patti Gold & Octro Online
Both Teen Patti Gold and Octro offer a variety of tables for all types of players. Take Octro's variant, for example. It has public and private tables as well as numerous variants you can play against your friends or other players online.
It's the same with Teen Patti Gold. All the rules of 3 patti are still the same for both games!
Chips
Both Teen Patti Gold and Teen Patti Octro can only be played for fun and you will still be using virtual chips with no value.
This only simulates real gameplay, but it's not like playing for real money.
To get a hold of more chips, you'll have to win in a game. Do you have what it takes?
How do you get a Teen Patti Gold Bonus?
Teen Patti Gold rewards its players with daily gifts. These will boost your balance and give you fun and exciting gifts for all the game modes.
These gifts can only be used inside the game and hold no real value.
To acquire your Teen Patti Gold bonus, all you need to do is play the game every day. Every 24 hours, the app will send fun rewards to you. You can use them to play more and get a win over your buddies.
The Teen Patti Gold daily bonus is available to all players – everyone gets treated equally.
Other Teen Patti Websites to Enjoy
Playing Teen Patti Gold online is certainly fun. The same goes for Teen Patti Octro. However, I think playing for real gives the true excitement!
There are many Teen Patti variants to play for real money. Take a look at the websites we recommend below and make your pick – you surely won't go wrong with any.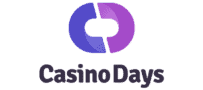 Claim Up to ₹20,000 on Sign Up
Licensed by the government of Curacao
Hundreds of slots from top providers
Live Indian Casino Games
Get 100% Up To Rs.10,000 Welcome Bonus
Top Ranked Paytm Casino
Great Casino & Sports Betting
Live Teen Patti & Andar Bahar
100% Up to ₹60,000 Welcome Bonus
PayTM & Google Pay through Net Banking.
₹200 minimum deposit.
Regular auditing of the site by eCOGRA