Welcome to Guide2Gamblings beginners guide to Teen Patti.
This is perfect for you who are new to Teen Patti or just played a few times and feel like you are missing some of the 3 Patti basics.
Here you can learn all the basics of 3 Patti so that you are ready to play either at an online casino or with your friends when you have a chance.
Teen Patti Basics
A game of chance sometimes called Indian Poker, Teen Patti shares a resemblance with the legendary card game. If you ever played poker online, you'll get the hang of the Teen Patti basics soon enough.
Here's how to start 3 patti: The game is played with 2-10 people and uses a standard 52-card deck but without the Jokers.
Like in poker, the round begins when all the players decide on the first wager (ante) and contribute to the pot (the table).
A player will then deal the cards counterclockwise. The betting begins with the player next to the dealer with three cards down for each player.
During the game, the pot will grow and will then be won by the player with the best three-card hand on the table.
Teen Patti Lingo
Learning the Teen Patti lingo will help you get the hang of the game easier.
Here are the most common terms:
Trail/Set – the most powerful hand in the game. It's a hand of three cards of the same rank – for example, A-A-A is the highest trail of any kind.
Pure Sequence – a pure sequence is a hand of three consecutive same-suit. For example, it can be 5-6-7 of diamonds.
Sequence – a hand of three consecutive cards in different suits.
Colour – a three-card with same-suit cards but not in a sequence.
Pair – a hand with two cards of the same rank.
High Card – a three-card hand that is not a sequence, pair, trail, pure sequence, or flush.
Ante – the initial forced bet all players must make before the round begins. All players must place an equal ante.
Post – a bet made by a player that re-enters a game after an initial break.
Blind – a forced bet made to the pot before the beginning of the game.
Chaal – 3 Patti lingo for call and raise bets.
Fixed Limit – a fixed limit structure has a cap on the maximum amount a player can bet. It is equal to the call amount and double the amount of the last bet.
Spread Limit – in spread limit games, players can raise any amount specified by the game's rules.
No Limit – a no limit game means that players are allowed to bet any amount.
Blind Play – When a player plays the game without seeing their cards.
Sideshow – players can ask for a sideshow (duel) with the player who placed a bet last.
Pack – a term for folding your hand due to bad cards.
Show – when all players but two fold, they face off by comparing their hands directly.
Boot – another term for the ante.
Try Your Beginners Luck
If you want to test your 3 Patti beginner's luck, you can try the game at numerous Indian online casinos. Don't hesitate to play for free first – it's the smart move if you want to get better at this popular game.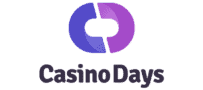 Claim Up to ₹20,000 on Sign Up
Licensed by the government of Curacao
Hundreds of slots from top providers
Live Indian Casino Games
Get 100% Up To Rs.10,000 Welcome Bonus
Top Ranked Paytm Casino
Great Casino & Sports Betting
Live Teen Patti & Andar Bahar
100% Up to ₹60,000 Welcome Bonus
PayTM & Google Pay through Net Banking.
₹200 minimum deposit.
Regular auditing of the site by eCOGRA
Where to Practice 3 Patti
As one of many great online casino games you can practice Teen Patti on several sites. The game is quite popular these days online and comes with a demo mode which lets you see how it works.
Practicing before playing for cash is a good idea for all beginners. In this way, you get to see if you like the game. If it's not the right fit for you, you're better off with another.
Whenever you feel that you're ready to play for Rupees, you can try Teen Patti for real money and see if you've got the skills and luck to make it rain.
Variations
Just like any other casino game, Teen Patti has numerous variations. While most of them stick to the 3 Patti basics, some have slightly tweaked rules or gameplay which means they might be more suitable for pros.
Plenty of variants exist and we suggest you try them all but not without getting a better look at the game first. Just like poker, practice makes perfect and you shouldn't skip the free variants before playing for real money.
Ready to Start
You now know all the Teen Patti basics and you are ready to start. A fun and exciting game to play against your friends or the best players online.
If you want to learn even more about how the game works you can check out our in-depth article on Teen Patti rules.
A game with a fast learning curve, you should definitely try it for free before you splash the cash. With plenty of practice and a bit of luck, you can become a master too.